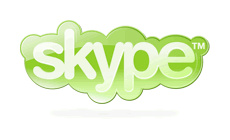 EBay
has announced that it is had successfully completed the partial sale of its
Skype
unit, less than a month after the company made a deal with the founders of the software that ended all current litigation.
The auction giant will sell most of its stake for $1.9 billion in cash and a note with principal of $125 million.

EBay will keep a 30 percent stake, meaning the new deal values Skype at $2.75 billion, a small increase from the $2.6 billion it was purchased for by EBay in 2005.

Besides the founders of the software, the rest of Skype was sold to an investment consortium led by Silver Lake and Joltid Limited.