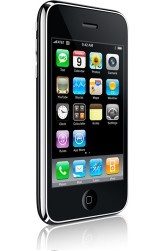 It appears that the once "harmless"
Jailbroken iPhone
worm
that was used by a teenager to Rick Roll his friends
, has become a bit more malicious, stealing banking data and other personal information.
So far the worm is only affecting jailbroken iPhones in the Netherlands, running SSH, that use ING Direct for their banking needs. Although the number
infected
is only currently in the hundreds, the worm is spread via shared Wi-Fi so the potential is decently large especially given the increasing amount of public Wi-Fi spots.
The problem, as it was last time, is with users that do not change the default password for SSH (which is "alpine") allowing remote access to the jailbroken phone.
ING and
Apple
have already released warnings.