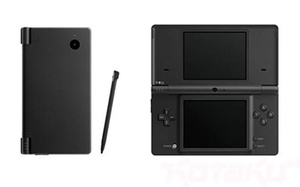 Nintendo America
has announced two new limited edition
DSi
holiday bundles, each of which will include five games pre-loaded.
The "Brain Teaser" bundles will include a white colorway handheld and Brain Age Express Arts & Letters, Sudoku and Math, Clubhouse Games Express: Card Classics and Photo Clock.
The "Mario" bundle will include a Metallic Blue handheld and Mario vs Donkey Kong: Minis March Again, Dr Mario Express, WarioWare: Snapped, Mario Calculator and Mario Clock.
Each bundle will retail for $169.99, the same as the console by itself, while including $20-25 worth of bonuses.
"These limited edition bundles come packed with some of the great Nintendo DSiWare games and applications that have made Nintendo DSi such a big hit with shoppers young and old,"
added Cammie Dunaway, NoA executive VP of sales and marketing.
"The special price and pre-installed titles make the bundles a huge value for the holidays."