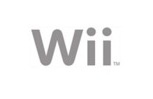 Nintendo
and 12 partners have announced the launch of a
Wii
pay-per-view service in Japan this weekend, dubbed
Wii no Ma (Wii's Room)
.
The service will have 120 titles on launch, including episodes from "Sesame Street" and "Pokemon." There will also be older catalog movies as well as TV shows and cartoons.
Variety
says a few of the partners include Toei, Yoshimoto Kogyo, TV Asahi, NTV and NHK Enterprises. Perhaps more notably, is the promise that Disney Japan will join the service in the next month along with two other companies.
Each title ranges from 30¥ to 500¥ ($0.33-$5 USD) and can also be played back on the
DSi
and
DSi LL
.