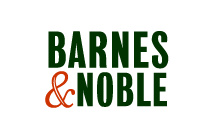 Barnes & Noble
has announced that the highly-anticipated launch of the
Nook
e-reader will be pushed back one week due to overly high demand, with the gadget now hitting retail shops on December 7th.
Just last week the book retailer announced that the Nook was out of stock and any consumer purchasing after the 20th would not receive their device until January 4th, or even later.
B&N also notes that there will be a "very limited number" of Nooks in stores and that most of their current supply will be shipped out to those who pre-ordered online. The device costs $259 USD.
The Nook is the first e-reader that is expected to significantly compete with market leader
Amazon's Kindle
, and the Nook has superior hardware including Wi-Fi, a
microSD
slot for added memory and a second touch screen, in color, which is used for control and navigation. The Kindle has none of those features, but does have superior battery life.