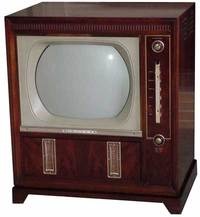 The
European Commission (EC)
has accused six TV and monitor companies of running a cartel in the
cathode-ray tube (CRT)
market, charging the companies after a two-year long investigation.
The companies in question are
Philips, LG Electronics, Chunghwa Picture Tubes, Matsushita, Samsung
and
Toshiba
.
The complaint is that the manufacturers colluded in an effort to keep CRT screen prices artificially high in the midst of falling demand. CRT TVs and monitors have almost completely left the market, at least in western Europe, and the Japanese and North American markets, replaced by thinner LCD sets.
However, the CRT sets are "still widely used in Southern and Eastern Europe, especially for TVs," as well as "still made for a couple of emerging markets," says EC spokesperson Jonathan Todd, via
CW.
If found guilty, the companies could face giant fines in Europe (up to 10 percent of global annual revenue) and those involved could face criminal trials in the United States alongside fines.
"Action is necessary in order to punish the companies involved for past cartel abuse and to dissuade future cartel activity,"
Todd added.