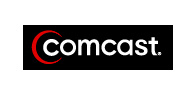 Cable giant
Comcast
is one step closer to finalizing a deal with
General Electric
that will give the media company a 51 percent majority stake in
NBC Universal
, the struggling broadcast and movie unit.
The merger can move forward now that
Vivendi
has agreed to sell their 20 percent stake in NBCU to
GE
for $5.8 billion USD.
Of course, the Vivendi deal will need to be approved by FCC regulators but the sale should not meet much resistance.
If approved, Comcast will buy their stake for $30 billion USD. That deal will need regulator approval as well and could take up to 18 months to complete.