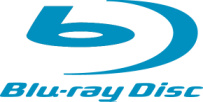 Universal
has announced the launch of the new
Blu-ray "Flipper"
discs, releases that feature the Blu-ray on one side, and a
DVD
release on the flip side.
The first films to be made into "flipper" discs are the Bourne Trilogy, which will be released on January 19th, individually. Each of the films will be "flippers," and will include the feature film and bonus features.
"Universal's flipper discs are the perfect way for consumers to future-proof their collections while still enjoying their favorite movies on all their existing DVD players,"
adds Craig Kornblau, President of Universal Studios Home Entertainment.
"The flipper disc offers an easy way for viewers to convert to Blu-ray now or at any time in the future, confident in the fact they will be able to experience their home entertainment purchases in the highest quality picture and sound when they do."
In the press release, Universal uses terms such as "industry-changing," but I do recall purchasing
HD DVD
"flippers" in 2007, including Universal films. Why did it take so long for Blu?