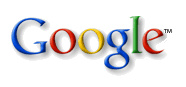 According to sources speaking to
Gizmodo
, a
Google
-branded smartphone "is a certainty," despite Google's continual denial of such a device.
The
sources
say over the next month "Google Phones (most probably in early,
prototype
form) will flood the Mountain View campus. They'll don large LCDs while running a new version of Android—either Flan or the version of Android beyond it—which our source spotted running on Google's handset as well as a laptop."
Gizmodo even offers that the current Android OS used by handsets such as the G1 and DROID is not "real" Android. We will see that "real" version soon enough, however.