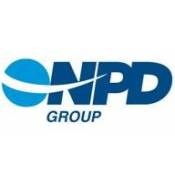 The NPD Group
has released its latest survey, dubbed
Kids and Gaming 2009
, and the results show that 82 percent of all American 2-17 year-olds considers themselves "gamers."
NPD says about 55.7 million kids currently game in the US, with the smallest group being two-to-five year olds at 9.7 million. The largest segment is nine-to-eleven year olds at 12.4 millions.
The next biggest group of gamers, twelve-to-fourteen year olds, spend the most time playing, at about 10.6 hours per week.
"The decline in teen usage of videogames is likely due to diversifying, maturing interests, which translates into stiffer competition for their mind and wallet share,"
added Anita Frazier, industry analyst at The NPD Group, via
GI.biz
.
"In addition to competition from other areas of the entertainment space, more school work, activities, and parent-imposed time limits on gaming are factors which the data suggests may be contributing to this dip in older teen engagement."
NPD interviewed "over 5000 members of the company's consumer panel" for the survey.