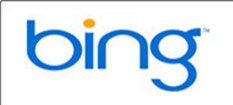 Microsoft
has acknowledged and apologized for a temporary outage of the
Bing
search engine this week.
The statement says that the outage came after testing and a "configuration change" made to the site. The change led to "unfortunate and unintended consequences" which included the complete take down of the search engine.
Says Satya Nadella, Microsoft senior VP of Online Services Division:
"As soon as the issue was detected, the change was rolled back, which caused the site to return to normal behavior."
The site was down for about 30 minutes total including fixing the problem.
Nadella added that Microsoft is looking to the incident so that it can never happen again.
According to
ComScore
Bing recently surpassed 10 percent market share in the U.S., a
far cry
from Google's 65 percent share but a nice increase for the search engine which was relaunched less than six months ago.