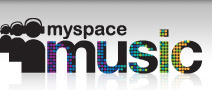 MySpace
has announced that it has acquired certain assets from online music service
Imeem
in an effort to expand their
streaming
music offerings.
The deal was completed for under $1 million USD, says the
WSJ
.
Imeem is a streaming music service that allows users to create playlists which can be shared with other Imeem users or via social networking sites. Imeem has raised over $25 million in venture capital since its launch in 2003 and makes most of its revenue through ad sales and the sales of merchandise such as ringtones.

"MySpace Music and Imeem share a common vision and commitment to further enabling the socialization of content across the Web,"
added MySpace CEO Owen Van Natta.
"This deal will allow us to leverage Imeem's industry leading technology and over time, meaningfully integrate their products into the MySpace Music experience."