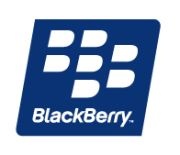 RIM
, maker of the
BlackBerry
smartphones, has announced a distribution deal in China, one that should help the company expand its phones into the world's most populated nation.
The deal, with technology company Digital China, will "help RIM further expand its business in China" while giving them access to a large national distribution network.

RIM has made BlackBerry smartphones available in China since 2006 through China Mobile but sales have been extremely light, and marketing has been even lighter.

"Digital China's extensive knowledge and market presence will further expand the opportunity for RIM in China," said RIM CEO Jim Balsillie.