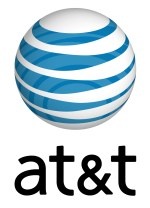 AT&T
has noted today that they are considering changing the way smartphone users access wireless data, complaining that 3 percent of all their users use about 40 percent of all wireless data, straining the carrier's network.
"What we are seeing in the U.S. today in terms of smartphone penetration, 3G data, nobody else is seeing in the rest of the planet,"
said Ralph de la Vega, president and chief executive for mobility and consumer markets at AT&T.
"The amount of growth and data that we are seeing in wireless data is unprecedented."
Most of the 3G data use comes from users of the
Apple iPhone
, and the same group are the biggest complainers of AT&T's network, which allegedly has delayed text and voice messages as well as slow downloads for videos and music.
AT&T said they would first try to "encourage" users to cut back on data, despite the fact that they pay good money to have unlimited plans.
"We're going to try to focus on making sure we give incentives to those small percentages to either reduce or modify their usage, so they don't crowd out the customers on those same cell sites,"
added de la Vega.
Additionally, the carrier announced it will add 2000 cell sites to improve the infrastructure of its network.