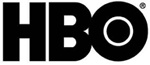 HBO
has started its first
Blu-ray
-only TV ad campaign, promoting a plethora of the broadcaster's most popular catalog titles such as
Band of Brothers, True Blood
and
Entourage
.
The spots will run through the Christmas holiday on male-oriented channels such as ESPN, Spike, G4, FX and during football games on Fox.
"We traditionally advertise HBO DVD titles in the fourth quarter to promote top-of-mind awareness during the holiday retail period,"
adds Meredith Vincent, VP of marketing at HBO, via
VB
.
"This year we have shifted our holiday campaign focus to Blu-ray. Our goal is to build awareness for HBO on Blu-ray, and specifically for shows like True Blood, Band of Brothers, Rome and John Adams."
The move comes as the
industry pulls back from TV on Blu-ray
, claiming slow sales adoption.
HBO has been very aggressive with Blu-ray TV series, and has claimed strong sales for Sopranos and Band of Brothers.