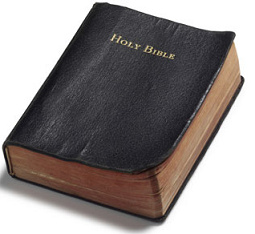 Left Behind Games
, infamously known for their Christian-themed PC games, have decided to expand their games to gaming consoles, announcing the launch of
Bible Adventures
for the
Xbox 360
and the
Wii
.
The game is not a port of the old NES game by the same name but instead "a brand new game that happens to have the same title, this one set in their "Charlie the Church Mouse" series of educational games on the PC," says
1up
.
The new adventure will
"educate young children by teaching them academic lessons vital to early childhood development through Bible stories,"
added Left Behind CEO Troy Lyndon.
"Parents and kids already love the Charlie Church Mouse Bible Adventure games for the PC,"
Lyndon continues.
"Our strategy is to follow Nintendo's example by including up to 18 story animations and mini-games, providing significant value for our customers. We expect our financial projections to grow exponentially as we transition from a PC game developer to a Wii & Xbox developer."
There was no word on why the PS3 was dis-included from the new development.