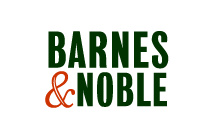 The highly anticipated e-reader, the
Barnes & Noble Nook
, has been torn apart and "rooted" by the boys over at
NookDevs
and the process as well as the specs are now online.
Specs: (via
QP
)
* Samsung S3C6410 Processor
* Synaptics TM169 Touchscreen controller
* Internal 2GB Sandisk microSD card for internal storage
* 3 partitions
o sdb1: system: ext3 250 MB
o sdb2: update? ext3 150 MB
o sdb3: internal memory: ext3 1309 MB
* Sierra Wireless MC8777V wireless modemin data only mode

The e-reader is also using a modified Android 1.5
firmware
, and being rooted it seems just a matter of time until the Nook is given added functionality.
If you are interested in rooting your Nook, check here:
nookDevs: Rooting