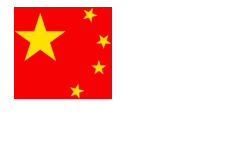 The Chinese
State Administration of Radio, Film and Television (SARFT)
has shut down hundreds of unauthorized file sharing sites in the past week, all of which offered movie, games and music downloads for free.
"In recent years, some websites publicly spread a large number of pirated films, TV dramas and other programs. Some of these programs contain lewd content. Such behaviors severely harmed young people's health and copyright owners' interests,"
said a SARFT official, quoted by the Xinhua News Agency.
The same official added that copyright regulation is a "long-term task" and the sites will be shutdown for good if they do not take down all illegal content.
BTChina.net has reported that SARFT took down 530
torrent
trackers, none of which had licenses from the administration.
In an ironic twist, the shutdown of all the torrent sites has led to an increase in pirated
DVD
sales on the streets.
"When they buy DVDs from me, almost everyone talks about being worried that the free movie downloads would disappear,"
a peddler told the China Daily.