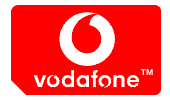 Vodafone
will launch the
iPhone
on January 14th, with pre-orders already being taken.
O2
's exclusivity deal ended in the Q3, and
Apple
announced that both Vodafone and
Orange
would begin selling the phone. Orange started selling the popular smartphone in November.
Users can get the 8GB iPhone 3GS for GBP 59 with a two-year contract that costs GBP 30 per month or get the phone for free with a 35-a-month contract.

"We started preparing our network over a year ago so that iPhone customers will really feel the advantage of being with Vodafone,"
added Guy Laurence, CEO of Vodafone UK.
"We will offer an outstanding iPhone experience wherever our customers live, work and travel, delivering speed and reliability – something our customers have told us they really value."