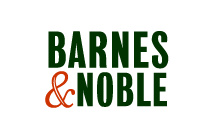 According to
TechCrunch
, about 500,000
Barnes & Noble's Nook
e-readers will have shipped by March, despite the company only making 60,000 of the device available in December 2009.
ODM Foxconn will step up manufacturing in the new year after B&N's low supply in 2009 despite high demand.

The bookseller has also told would-be consumers that new online orders will not ship until February 1st, leaving many consumers waiting over a month for their device.

In comparison, the Amazon Kindle is said to have sold between 300,000-500,000 units in its first full year in 2007, however, the technology available in the Nook and even the Kindle 2 is a far cry from the original e-reader device.