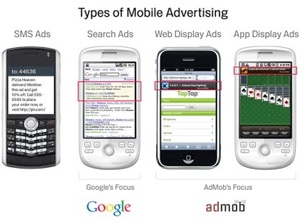 In November,
Google
announced its intent to purchase mobile advertising giant AdMob for $750 million USD
.
This week, the Federal Trade Commission (FTC) has said they are looking closer into the deal, seeing if the purchase would violate anti-trust regulations.

Google notes that mostly all acquisitions that get "second requests" from the FTC still end up getting approved, however, the time frame for the acquisition is now in the hands of the anti-trust regulators.

"We know that closer scrutiny has been one consequence of Google's success," adds Paul Feng, a Google product manage. The company remains optimistic the purchase will be approved.