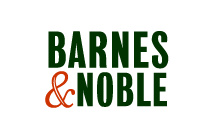 Three days ago
,
Barnes & Noble
said that some customers who pre-ordered the
Nook
e-reader may not receive their device by Christmas, and the company was giving a $100 online gift card to those who did not get theirs in time.
Today, B&N has noted that all early consumers will receive their device in time.

Says Mary Ellen Keating, B&N spokeswoman: "We're pleased to tell our customers today that we're shipping out all our orders in time." During the first announcement, Keating said most likely under 5 percent of buyers would not receive the e-reader in time.