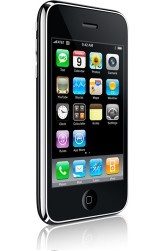 Submitted earlier this month for approval,
Qik's
live
streaming
app is now available in the
iPhone App Store
.
The new updated app, dubbed
Qik Live
improves on the popular software which before could only record and upload video. Live allows for real-time streaming of your recorded video and works via the 3G cell network or Wi-Fi, and will work for all generations of the iPhone.
Streams can be public for all Qik users or private, as well as optional geo-locating, down to exact street and position. Movement will then create a virtual map trail for others to follow.
Qik Live is free but you must have 3.1
firmware
installed.