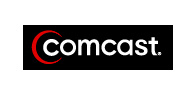 Comcast
, the ISP found guilty of throttling
bandwidth
of
BitTorrent
users without first letting the public or the FCC know, has settled its class-action lawsuit today, agreeing to pay $16 million (minus $3 million in fees) to customers who were affected by their actions.
Says the ISP:
"We are pleased to have reached a settlement in these consolidated class action lawsuits. Although we continue to believe that our network management practices were appropriate and in the best interests of our customers, we prefer to put this matter behind us and avoid a potentially lengthy and distracting legal dispute that would serve no useful purpose."
Comcast was sued by customers who claimed the throttling of
P2P
traffic violated consumer-protection laws by misrepresenting the service they were paying for, which claimed "unfettered" broadband in TV commercials and online.
The FCC got involved after the word of the throttling went public via bloggers, and the committee ruled that Comcast must change its network-management practices. The ruling was appealed however, and the new case begins in early January.
Although the $16 million USD settlement may seem like a large number, Comcast subscribers can only receive up to $16 each.
To be eligible, you must have used any of the following programs or services between April 1, 2006 and Dec. 31, 2008: Ares,
BitTorrent
, eDonkey,
FastTrack
or
Gnutella
.