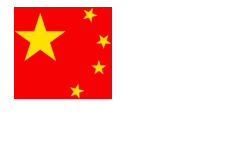 China Central Television (CCTV)
released a program this week called "Confession of a Murderer -- Focus on Pornography and Violence in Online Games," which for the most part blames murder, drug addiction and even teen pregnancy on violent online video games.
The report goes as far as to say that up to 80 percent of the violent criminals in a particular prison were there because of crimes committed in part because of their addictions to online games.
Other recent reports from the CCTV have blamed social-networking sites and video games for lower test grades.
Chinese authorities have been cracking down on online gaming for months now, as well as pornography. The fight hit a boiling point when
World of Warcraft
was taken down for three months when the developer and the government could not come to an agreement.
As for the drug addiction
aspect
, the CCTV showed a program in which many teenagers became addicted to cough medicine and other harder drugs such as meth, as a way to keep up their energy to play online games all night, sometimes for 48 hours at a time.
Chinese authorities say about 210 million citizens play online video games regularly.