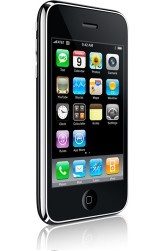 Reuters
is reporting that the UK carrier
O2
has been seeing large strains on its network thanks to the
iPhone
meaning
AT&T
users in the U.S. may not be the only ones getting accustomed to dropped calls and their texts getting lost in space.
The carrier saw an 1800 percent increase in
bandwidth
traffic year-on-year, mainly thanks to the iPhone, and the network repeatedly crashed over the past six months.
O2 has since invested $48 million USD into infrastructure and deployed 200 extra mobile stations, and says the problems should be solved.
"Where we haven't met our own high standards then there's no question, we apologize to customers for that fact,"
CEO Ronan Dunne added.
"But it would be wrong to say O2 has failed its customers en masse."
Additionally, across the globe,
China Unicom
noted that they had sold 300,000 iPhones in the nation, gaining momentum
after a notoriously slow launch.