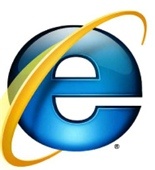 The German government has warned Internet users about the security vulnerabilities of the
Internet Explorer
browser and recommended that everyone find an alternative, such as
Firefox, Chrome, Safari
and others.
The warning came from the German Federal Office for Information Security.
Microsoft
has said that most exploits can be shut out by placing the security zone of the browser on "high" mode. By doing so however, many popular sites are blocked and functionality is limited. The German officials all agree that even "high" security mode does not make IE as safe as other browsers. The warning is aimed at IE 6,7, and 8 users.
"This is a vulnerability that was announced in the last couple of days. Microsoft have no patch yet and the implication is that this is the same one that exploited on the attacks on Google earlier this week,"
said an expert, via the
BBC
.
"The way to exploit this flaw has now appeared on the internet , so it is quite possible that everyone is now going to have a go."