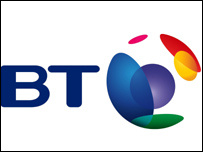 The UK ISP
BT
has announced the launched of its
BT Infinity
fibre-to-the-cabinet (FTTC) connection this week, which will include
bandwidth
caps, much to the dismay of those hoping restrictions on
P2P
downloading would subside with the new rollout.
The £19.99 package, which offers up to 40Mbit/s download speeds, has a tiny 20GB per month bandwidth cap.

BT also says that that they implemented traffic management equipment that will throttle P2P traffic during peak hours, the same way it does with ADSL lines. The 5 percent heaviest users will also be monitored and have their bandwidth throttled.