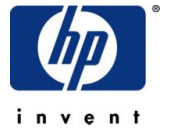 Hewlett-Packard
has partnered up with
Ominfone
for a new venture that will distribute the
MusicStation
music service to new PCs sold in Europe.
The subscription service has 6.5 million tracks from the Big 4 labels and offers the music in
WMA
format, with
DRM
which kills the tracks if you ever stop paying the monthly fee.
Sixteen
HP
models will have the MusicStation Desktop service pre-loaded and for now the computers will be available with the service in the UK, France, Italy, Spain, Germany, Austria, Belgium, The Netherlands, Sweden and Switzerland.
As part of the deal, a free two-week trial comes included, and the service will cost 9 pounds per month in the UK, and 10 euro in the other countries.