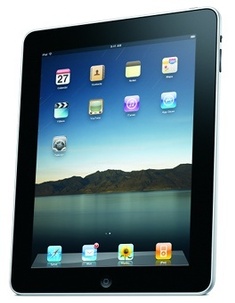 The time for Apple's big product announcement has come. As the rumors suggested it's a tablet, which they're calling the iPad.
At first glance it looks like a giant iPod Touch. So far Steve Jobs has shown off web browsing capabilities, which conspicuously didn't include a Flash plugin, much like the iPhone and iPod Touch.
With a 9.7 inch LED backlit LCD display, the iPad is half an inch thick and weighs just 1.5 pounds.
It features between 16GB and 64GB of storage with a 1GHz Apple A4 CPU, Bluetooth 2.1 support, and a 802.11n Wi-Fi interface. It can run almost all the apps from the iPhone App Store.
The iPad will be available in March, and will sell for a (suggested retail) price of $499 for the 16GB model, $599 for the 32GB model, or $699 for the 64GB version. In April there will also be models with both Wi-Fi and 3G capabilities and suggested retail price of $629 (16GB), $729 (32GB), and $829 (64GB).
Two different AT&T iPad data plans for the 3G version were also announced. For $14.99 you will be able to get a plan with a 250MB limit. There will also be an unlimited plan for $29.99 per month.
This is significantly cheaper than standard data plans using a USB 3G modem, but is also more limited since it will only work with your iPad.
Apple will be selling the iPad in the US directly from Apple, both online and in their brick and mortar stores, as well as "select Apple Authorized Resellers."
The specific third party retailers are as of yet unknown, perhaps even to Apple.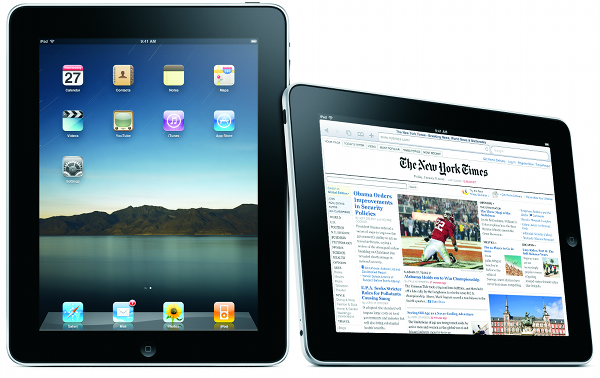 As expected, the iPad comes with an eBook reader application. The company is also launching an eBook store, predictably called iBookstore. It will presumably work similarly to the iPhone App Store.
If you want to use your iPad for playing audio and video it supports the same formats as the iPhone, including MP3, AAC, and Apple Lossless Audio, as well as MPEG-4 AAC and MPEG-4 SP video in resolutions up to 720p at 30fps.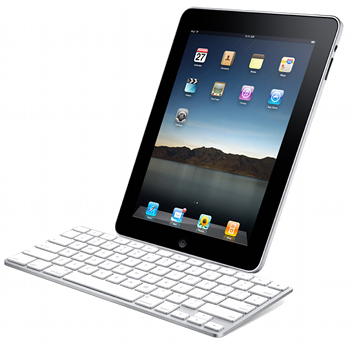 Battery life is reportedly up to 10 hours of use or a month on standby.
Among the accessories available will be a dock which will hold your iPad in an upright position while charging it and another that also adds a full size keyboard. There will also be attachments to add USB support for connecting digital cameras.