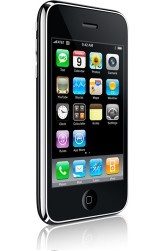 According to new data from
ABI Research
, the
Apple iPhone
lost smartphone market share in the fourth quarter 2009 compared to the Q3, dropping from 18.1 percent of all sales in the third to 16.6 in the fourth.
Unit sales grew, to 8.7 million, up from 7.2 million in the Q3, however the overall smartphone market grew 26 percent in the same period, mainly thanks to
Motorola's
Android phone releases.
A similar trend occurred in the Q4 2008, when the iPhone saw a bit of a dip after a strong Q3.
ABI analyst Michael Morgan made a bold statement following the report, saying Apple could possibly be getting a case of "Razr Burn," a reference to the once-popular
Motorola
Razr which sold over 100 million units in a short period of time but then completely fell off after two years.
Adds Morgan:
"To lose market share in a record quarter, that's got to sting a little bit."