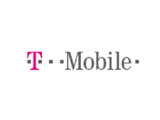 Deutsche Telekom AG
is actively considering an IPO for its
T-Mobile USA
branch, as a way to help pay for the carrier's large upcoming infrastructure buildout.
Telekom is Europe's largest mobile phone carrier, but T-Mobile remains in fourth place in the US. It is currently in talks with banks for an underwriter of the public offering.

The company has already spent $3 billion on 3G infrastructure in the U.S., and Telekom's share price has fallen despite one of the largest stock market rallies in history.

DT and T-Mobile declined comment on the report.