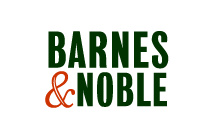 The
Barnes & Noble Nook
e-reader, which sold out within hours when it launched over the holiday season, is finally available for sale again, says the company, with the company ramping up supply and making the device available in-store and online.
If you are looking to buy it in-store, B&N has created an online locator to see if the store near you has any in stock. Check that here:
http://www.barnesandnoble.com/nook/instore/
.
Online, the device is available for $259 USD with free shipping.
Additionally, current owners can now download Nook
firmware
version 1.2, which adds the ability to browse "books, magazines, and newspapers via Wi-Fi inside Barnes & Noble stores," says
CNet
.