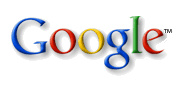 Google
has announced the acquisition of
Aardvark
, the Internet search and social networking started by former Google employees. Neither company would release the financials of the deal, but it appears to be at least $50 million.
The move should help Google compete better with Twitter, and the move comes just one day after Buzz was released, adding social networking features to Google Gmail accounts.

Reuters says Aardvark "has pioneered a new type of Internet search dubbed "social search." Instead of looking at Web pages to find answers to search queries, Aardvark's service taps a person's network of social contacts."

The acquisition is Google's sixth purchase since September, but one of its smallest.