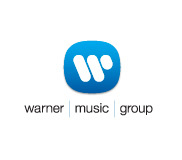 Warner Music Group CEO Edgar Bronfman Jr recently told analysts the company will not be entering into any new licensing deals for ad-supported music.
"Free streaming services are clearly not net positive for the industry, and as far as Warner Music is concerned will not be licensed."
said Bronfman during a conference call. He indicated that giving away music with the goal of enticing customers to pay was a losing business strategy.
Bronfman cited the growth of subscription-based services offered by mobile phone providers as the way of the future. These involve device-dependent, DRM-laden files which require a monthly subscription just so music you've already downloaded will continue to play.
The problem is an apparent lack of recognition by Bronfman of how his company grew to the size it is today. Record labels have
always
used free music to drive sales. The best known of these free services is terrestrial radio.
Non-traditional revenue
Meanwhile Warner Music is increasing emphasis on so-called 360 deals. These arrangements, also known as Expanded Rights deals, provide the label with additional revenue streams in the form of merchandise and concert revenues.
Last quarter these non-traditional revenue streams accounted for 10% of WMG's income.
There is some irony in the fact that they're finally starting to take advantage of these opportunities at the same time they're attempting to squeeze free music out of existence. After all they're exactly the sort of thing you need to make money from giving away music.
In fact it's fair to say that reducing the amount of free music available also limits the value of 360 deals. Merchandising and concert attendance both rely heavily on getting as much music as possible to the most ears available.
Bronfman also made reference to
"the growing recognition of the value of intellectual property."
That begs the question of whether he even understands what the term 'value' actually means.
Despite many content owners' fantasies to the contrary, value is what the customer is willing to pay. No matter what Warner raises the price to, the value will be decided by their customers.
In fact Bronfman himself admitted that sales dropped as a result of iTunes' recently implemented tiered pricing model. Despite sales of popular tracks slowing when the price jumped from $0.99 to $1.29, he characterized it as a
"net positive"
because the price increase offset lower unit sales.
What it really means is that individual iTunes downloads have a lower value than Warner (and other label) executives want to admit.
Meanwhile
recent research
suggests lower prices would result in more units sold
and
higher revenue. In other words it would mean more profit from both traditional and non-traditional services.
The bottom line is you can't expect to get paid every time someone consumers your content. That's the losing business strategy.
It's also the direction every major label continues to charge blindly, under the mistaken belief that consumers will eventually see the light and follow like lemmings off a cliff.
The reality is consumers long ago took the lead when the labels refused to. Record labels can follow and profit or ignore them and face continued decline.
Music doesn't become free because label executives are magnanimous and charitable. It becomes free because it has a higher value as a promotional tool than a commodity.
Conveniently, that mirrors the cost to labels for reproducing all that music digitally. So the real question is how can you take advantage of free music to sell other products?