"Today, I'm proud to introduce Windows Phone 7 Series, the next generation of Windows Phones,"
stated Steve Ballmer, CEO at
Microsoft
.
"In a crowded market filled with phones that look the same and do the same things, I challenged the team to deliver a different kind of mobile experience. Windows Phone 7 Series marks a turning point toward phones that truly reflect the speed of people's lives and their need to connect to other people and all kinds of seamless experiences."
The company has launched their Windows Mobile/Windows Phone 7 series today, bringing together a new interface that connects Zune music and video,
Xbox
Live gaming, and an intuitive smartphone operating system.
Trying to differentiate itself from the
iPhone
and
Android
phones, which use home screens of widgets and icons, Microsoft says it has tried to blend applications together for a more "integrated experience," allowing the OS and applications to "share information with the user in a natural and seamless fashion."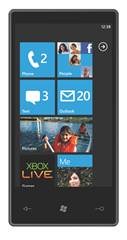 Like MOTOBLUR, the
"People"
part of the interface brings together all content about a person, including photos and live feeds from their Facebook, Twitter, Windows Live, LinkedIn, etc. It is also a place for the user to update his statuses.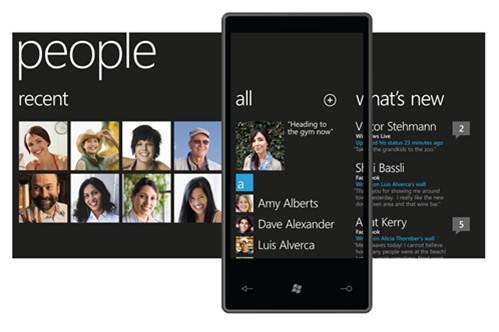 The
"Pictures"
gallery also syncs users pics easily, as well as integrates pictures from social networks. One step uploads are available as well.
For the
"Games"
hub, you can sync your Xbox LIVE account, to be able to see your avatar, gamer profile and achievements, as well as anyone of your contacts that have connected their LIVE accounts.
For the
"Music + Video"
hub, the OS takes the
Zune HD
and integrates it. Built-in radio, and easy sync of music and video content from online music services and your PC.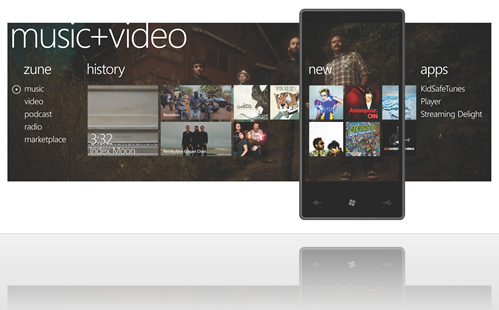 Perhaps the most notable of all the hubs is the
"Office"
hub. Users are given full mobile versions of Office, OneNote and SharePoint Workspaces, allowing for editing and sharing of PDFs, Word documents, Excel workbooks and more.
As is the new standard, there will be a
"Marketplace"
hub as well, for app downloads.
The video may be long, but worth it if you are interested in the Windows Phone 7 series. (Note: You will need Silverlight)