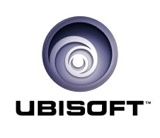 CVG
has received a review copy of
Ubisoft's
new
Assassin's Creed 2
for PC and it appears that the
DRM
being used by the publisher requires a constant Internet connection for the game to work. If your Internet drops for any reason, you are kicked from the game, losing all progress you have made since the last save.
The article says you can't even start the game without Internet, as you will be greeted by an error message. Making matters even worse, you are still kicked back to the main menu if the game loses connection to the "Ubisoft Master servers," which may not even be your fault.

There is really nothing else to say about this except the fact that clearly, publishers have not gotten the hint yet that ALL games are cracked, and released online without DRM and this latest DRM is just hurting PAYING customers.