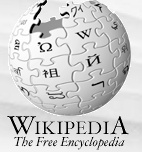 Google
has donated $2 million USD this week to the
Wikimedia Foundation
, the parent company behind
Wikipedia
, Wikimedia Commons, Wiktionary and Wikibooks.
Although the company was not in desperate need of money, the $2 million donation should be a welcome relief, regardless. Wikimedia raised $8 million for the year, after 230,000 people donated, on average, $33 USD.

Wikimedia communications chief Jay Walsh added: "Many have speculated as to the relationship between our organizations before, but with this news we're pleased to clarify their great role as a philanthropic supporter for the Foundation."