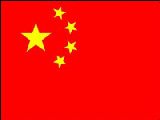 The
Lanxiang Vocational School
in China has denied a recent report that stated the school was the source of the recent cyber attacks on
Google
.
"Investigation in the staff found no trace the attacks originated from our school,"
added Li Zixiang, party chief at Lanxiang Vocational School in Shandong Province.
Lanxiang was created to train computer scientists for the military, and the
New York Times
reported earlier in the week that the cyber attacks on Google,
Microsoft
and other US companies was sourced from Lanxiang.
The school currently has 20,000 students, learning all types of vocational skills.