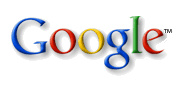 Google
has been sued today by Harvard Law School student Eva S. Hibnick, who has started a class-action lawsuit against the search giant "on behalf of Gmail users," claiming that the new
Buzz
social networking service is a breach of user privacy.
Buzz is a voluntary add on to Gmail, but all users are automatically enrolled and have to opt-out if they don't want to use it.

"The social networking industry is going too far,"
Hibnick added, saying she was disgusted that upon opening Gmail, she was already being "followed" by people on her contact list that Google had chosen for her.
Law School student Benjamin R. Osborn, who is aiding Hibnick, doesn't say whether he believes Google intentionally breached privacy.
"I don't know what Google's motive is in all of this,"
Osborn says, via the
Harvard Crimson newspaper
.
"I think they were just trying to jump-start their social network."
However,
"[Buzz] has already violated people's privacy. Damages have been incurred. And we want Google to change its conduct in the future."