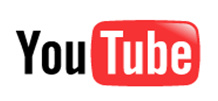 In early January,
YouTube
launched a video rental service that allowed users to rent films from the
Sundance Film Festival
. The service has not necessarily strived, but today the
streaming
giant has announced an expansion of the service.
The films cost $3.99 to rent for 48-hours, but the
NYTimes
reported that YouTube and the content providers only netted $10,709.16 in revenue, from 2684 views.
New publishers that have signed up for the service, however, include Anime Network, Bay View Fitness, Cerebellum Corp, FineCooking, FineWoodworking.com, FitnessChannel, FUNimation Entertainment, GolfLink.com, Language Tree, Questar Entertainment, Terwilliger Productions, TravelVideoStore.com and UFOTV Studios, says
NewTeeVee
.
Pricing and availability will differ by publisher.