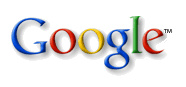 Google Inc.
has once again run into some trouble in Europe, this time over privacy concerns related to Google's
Street View
service. Launched in the United States in 2007, Google Street View now adds photos of real-life scenes from cities around the world to Google's maps. To protect privacy, Google utilizes software to blur out faces and license plates.
Now, Google's decision to keep all
"unblurred"
photographs in storage for a year has been questioned in Europe. The company has also been given suggestions that it should give more advanced warning that one of its Street View vans was going to be in an area.
In a statement, Google said that its year-long retention of original photographs was
"legitimate and justified"
, and said that its website already posts notifications of where Street View cameras will be in operation.
Google's data privacy chief
Peter Fleischer
was given the suggestions by the head of the EU data protection agencies,
Alex Turk
, in a letter. EU Justice Commissioner,
Viviane Reding
,
also commented that
Europe has
"high standards for data protection"
and that she expected that
"all companies play according to the rules of the game."
Last year, Greece told Google to stop its planned coverage of the country's streets until more privacy safeguards are provided. In England, residents of one English village stopped a camera van from operating by forming a human chain to block its entry.