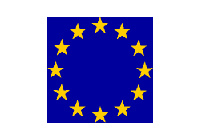 The
European Commission
has put into effect a new EU-wide rule that will cap 'shock' mobile phone bills built-up when users unsuspectingly surf the Internet for extended periods of time without a data plan or when roaming.
Customers must now tell their carrier at what point to cut them off, and if they do not by July 1st, then the cap will be set at 50 euros. On the carrier side, the companies will have to warn users whenever their bill hits 80 percent of the limit.

Adds European Commissioner for Digital Agenda Neelie Kroes: "Protection against data roaming bill shocks is a useful step towards building customers' confidence to use mobile networks to surf the internet when travelling around Europe. Such confidence is essential if people and businesses are to use the internet to its full potential."

Data roaming charges have led to massive bills in the past, with some unlucky users getting hit with $1000+ bills for downloading movies or watching TV while data roaming.