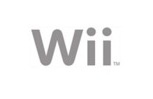 According to research firm
Enterbrain
, the ever-popular
Nintendo Wii
has hit the 10 million unit sold milestone in Japan this week, 170 weeks after its initial launch.
The firm says as of yesterday,
Nintendo
has sold 10,009,736 units in the nation.
The only console to reach the milestone faster in Japan was the
PlayStation 2
which hit the figure in 131 weeks, a full 10 months quicker.
Sony's current generation console, the
PlayStation 3
has 4.77 million units sold in Japan, adds the firm, with the
Xbox 360
in third at 1.24 million units sold so far.