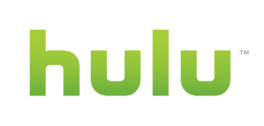 The popular
Hulu
online video service has been dealt something of a blow by
Viacom
. The service will soon be without
The Daily Show with Jon Stewart
and
The Colbert Report
after failing to secure the rights to carry the shows after March 9.
Hulu's senior vice president of content and distribution,
Andy Forssell
,
confirmed that the shows will no longer be available
on the U.S. service after March 9. Hulu offers programming to viewers for free, while using advertisements to generate revenue. The revenue is shared with content owners like Viacom's
Comedy Central
.
Hulu is jointly owned by General Electric Co's NBC Universal, News Corp's Fox Entertainment and Walt Disney Co's ABC. It will continue to negotiate with Comedy Central to resolve the dispute.
Other disputes have emerged between content providers and video delivery outlets recently too. ABC on Monday threatened to remove content from services run Cablevision, while Fox and Time Warner Cable Inc resolved a similar dispute.