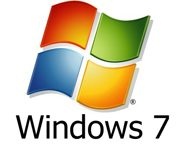 According to
Microsoft
CFO Peter Klein, the software giant has sold over 90 million copies of the
Windows 7
operating system.
Windows 7 hit retail shelves in October and has critically been a success.

Adds the official Microsoft blog post: "We're humbled and excited that people are responding so positively to Windows 7 - our customers have made it the fastest selling operating system in history."

Last month, Microsoft said Windows 7 demand had given the company record quarterly revenue, with high demand expected to continue.