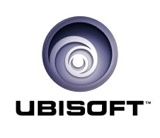 In what has to be a gigantic embarrassment for the company,
Ubisoft's
highly criticized "always connected"
DRM
has been cracked on the first day of release of the game
Silent Hunter 5: Battle of the Atlantic
.
The publisher
made headlines earlier this month
when it announced the DRM which made it so gamers must be always connected to the Internet, or not be able to play the game. If you are ever disconnected from the Internet, you are forced back to the main menu, losing any progress you made between save points. The DRM was confirmed for Splinter Cell: Conviction, Silent Hunter 5: Battle of the Atlantic,
Assassin's Creed
2, Prince of Persia: The Forgotten Sands and the all new
Ghost
Recon titles.
Yesterday, the pirated release,
Silent Hunter 5 Battle of the Atlantic-SKIDROW
, was made widely available, circumventing the DRM easily with a patched executable.
Ubisoft, however, is saying the pirated game is not fully complete.
"You have probably seen rumours on the web that Assassin's Creed II and Silent Hunter 5 have been cracked. Please know that this rumour is false and while a pirated version may seem to be complete at start up, any gamer who downloads and plays a cracked version will find that their version is not complete,"
said the company in a note.
Ubisoft just seems to be denial, as most downloaders are happy to post they are playing and enjoying the complete game,
offline
, and
DRM-free.