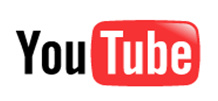 YouTube
has announced the launch of automatically generated captions for all its
streaming
videos, a new feature that should help both deaf users, and those who want subtitles for videos in other languages.
Google software engineer Ken Harrenstein, who has been blogging about the eventual launch of the captions, showed off the new feature at a press conference. Harrenstein is deaf, and says the company has been working on the project since 2005.
Automatic captioning has been available to a small number of groups since last year, but the feature has now gone wide.
Researcher Mike Cohen
says
"the captioning technology blends Google's speech-recognition and translation algorithms."
The technology continues to improve daily, getting better at factoring in accents, and canceling out background noise.