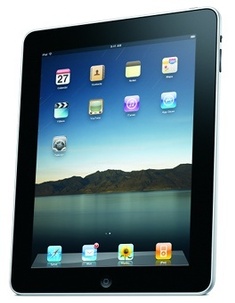 Although first announced with a March release date, the
Apple iPad
now has an official new launch day, April 3rd.
Analysts and consumers had expected a March 26th launch.

Although Apple would not specify the reason for the delay, analyst Peter Misek reported last week that the tablet was seeing "unspecified production problems," and Apple was not happy with the amount of tablets that would have been available by the end of March.

The Wi-Fi-only devices will be the first available, and will cost $499 at minimum. 3G-capable versions, which sell for $699 minimum, are coming at a later date with an AT&T contract.

Would-be buyers can start pre-ordering on March 12th.

The devices will go on sale internationally in Australia, Canada, France, Germany, Italy, Japan, Spain, Switzerland and the U.K. in late April as well.