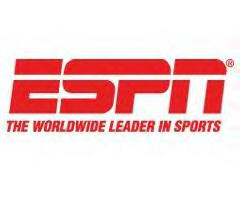 Major League Baseball (MLB)
has signed a new deal to stream live events online for
ESPN
, a move away from their baseball-only roots on a big scale.
ESPN streams about 3500 live events per year, including soccer games, NBA games, and tennis tournaments. The sporting giant will begin using the MLBAM (advanced media) unit in April, and change the name of its video hub from ESPN360.com to ESPN3.com.
MLBAM will use the popular Flash software, which is a move away from the current
streaming
services they had, which required a stand-alone download.
Says John Kosner, senior vice president of ESPN Digital Media:
"Baseball does a terrific job in terms of online video and distribution of their games. They really are the best in class for sport."
MLBAM is in charge of 3000 baseball games per season, as well as the NCAA college basketball tournament.